Phone: (320) 796-6029
Fax: (320) 214-8057


Address:
P.O. Box 365
Spicer, MN 56288

Owners: Chris and Sara Lester

Email: contact@twinlakesservices.com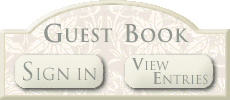 Please, sign our

guest book.

Martha Fletcher wrote:  "Thank you again for your prompt, excellent service and your follow up. I'm very pleased with the results of your efforts and am happy to know I can rely on you"

Mr. Anderson wrote:  "Thank you very much for your wonderful work at our lake place.  We really appreciate everything-keep up the good work"

Mrs. Salter wrote: "We appreciate your services, your enthusiasm, sincerity and your customer "Content".  Nice job on your hiring, polite, hardworking fellows with nice smiles!"

Mr. Garry wrote: "Thanks for doing a great consistent job!"

Mr. Carlquist wrote: "Thank you for your prompt and thorough service during the storm"  18" of snow with 60 mile an hour winds

Peterson's Funeral Home wrote: "You people are doing a good job for us.  We are Very satisfied!"

Margaret Latcham wrote: "All your employees have been courteous and helpful."

Bonnie Fladeboe wrote: "Thanks for such good service!"

Bob Gillis wrote: "The job was well done and the timing couldn't have been better!"

Bonynge Family wrote: "Thanks for doing such a fabulous job!"

Mrs. Gehant wrote: "Thanks Chris for coming on such a short notice - we'll need you this fall!"

Martha Fletcher wrote: "I appreciated the team leader's suggestion for storage and followed his advice which left me much more useable space in the garage.  I appreciate the good work your crew did - I'm including a tip for the crew!"

Morgan & Pat Nederhiser wrote: "Another great job! Thanks again & again.   No leaf dares to land in our yard now!"

The best way to get to know our company is to hear from our customers.  Thank you to everyone for your wonderful feeback and your continued business!

Rev. Altmann wrote: "We are very happy with what you did- The crew is A OK too!  Feel free to use me as a business reference. Thanks again."

Morgan & Pat Nederhiser wrote:  "Thanks so much for another great looking, professional job.  Seems a perfect way to finish off the sunroom."